Pizza Ranch Named Best Customer Service in Buffet Category by Newsweek Magazine
November 20, 2018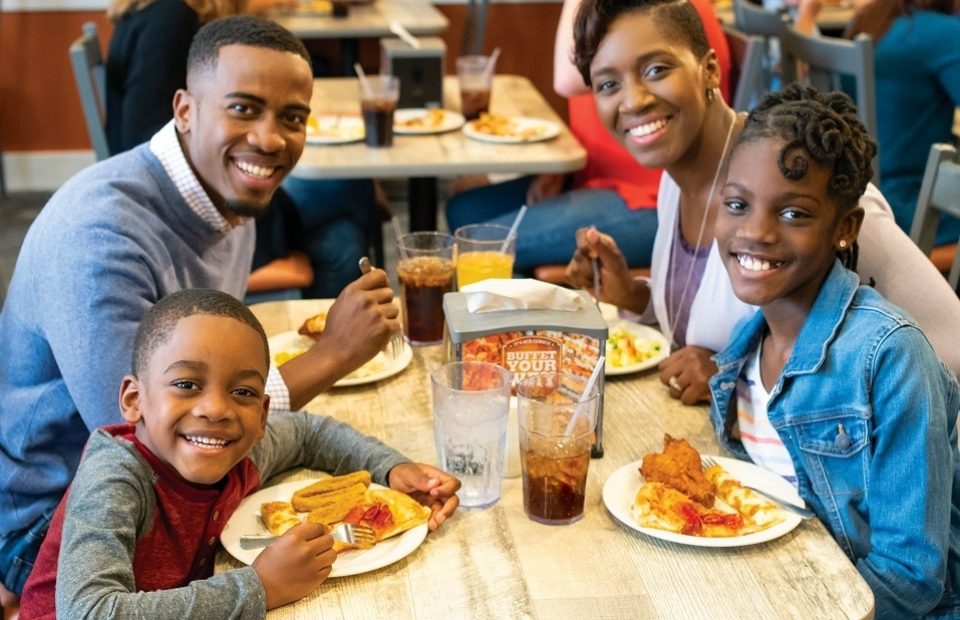 ORANGE CITY, Iowa (November 20, 2018) - Pizza Ranch, the legendary pizza, chicken, salad and dessert buffet announced today that the brand has been ranked the number one Buffet Restaurant for Customer Service in America by Newsweek Magazine.
In their inaugural "America's Best Customer Service 2019" list, Newsweek's study was based on an independent survey that included 132,954 customer evaluations from across the U.S. Pizza Ranch was number one in the Buffet Restaurants category.
"Our main focus continues to be guest experience, by serving quality, cravable food at a great value," said Senior Vice President and Chief Brand Officer, Jon Moss. He continued, "We also have a loyalty program, Ranch Rewards, which helps us build relationships with our guests, while rewarding them for choosing Pizza Ranch."
A fresh salad bar, signature pizzas, crispy ranch chicken, and dessert are a few of the various options at Pizza Ranch. But, they do more than just offer a variety of options.
Something that makes us stand out from other restaurants is our Buffet Your Way. Guests can request their favorite pizza, and our team members will make it for them and give them the first slices. We love providing an option for our guests to get their favorite pizza, every time.

Jon Moss
Beyond its legendary buffet, Pizza Ranch showcases a commitment to serving local organizations. Its restaurants partner with schools, churches, non-profits and other groups to host fundraisers and social functions. Restaurants also offer Community Impact Nights, during which members of participating organizations help serve Pizza Ranch guests while they receive donations and a portion of sales from that night. Pizza Ranch prides itself on providing these opportunities to raise awareness and much needed funding for community groups and programs that represent and serve their hometowns.
Pizza Ranch is committed to growing the company's presence throughout key markets in North America. Recently, the company has opened restaurants in Conway, Arkansas, Branson, Missouri, and Waukesha, Wisconsin.
For more information on Pizza Ranch, visit pizzaranch.com.
About Pizza Ranch
Cultivating its mission "To give every guest a legendary experience" since its inception in 1981, Pizza Ranch connects with its communities in a way that provides bridges for friends, family and colleagues to come together. Today, Pizza Ranch is based in Orange City, Iowa and owns, operates and franchises 206 locations in 14 states. Consistent growth has been a Pizza Ranch staple, as the brand has become a beacon of community involvement and exceptional food. The Pizza Ranch buffet features legendary pizzas, crispy ranch chicken, salads and desserts, and is delivered with an unmatched service quality. For more information about Pizza Ranch, visit PizzaRanch.com.