State Capital Gains Pizza Ranch
July 17, 2019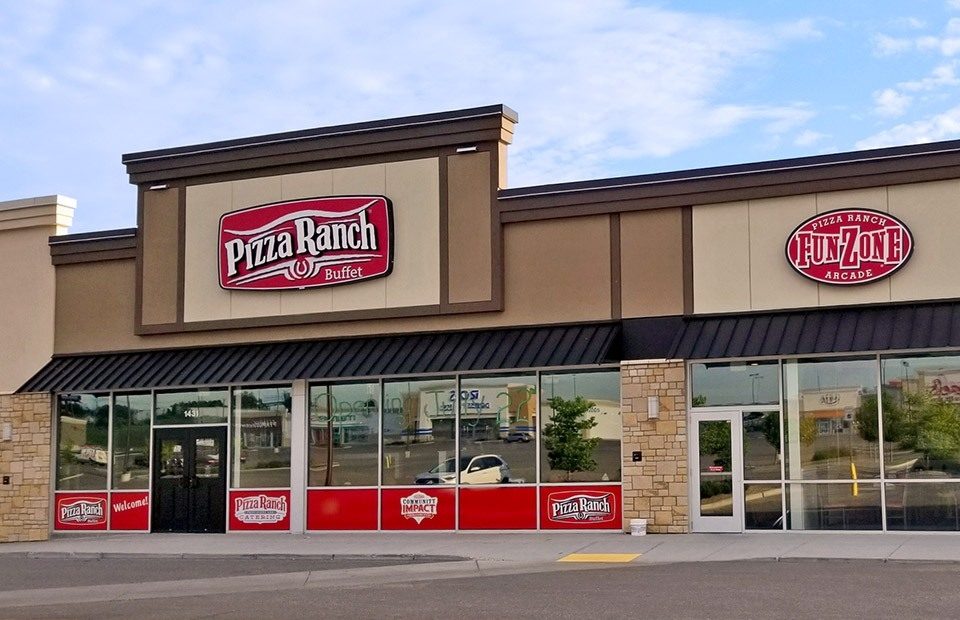 BISMARCK – Pizza Ranch, the legendary buffet-dining concept featuring pizza and the Country's Best Chicken, is coming to the capital of North Dakota.
Bismarck will welcome its first Pizza Ranch location at 1431 East LaSalle Drive with an opening date of July 22.
Owners and Operators Kyle, Vicki, and Keaton Sedevic are no strangers to Pizza Ranch. They have operated the Mandan Pizza Ranch since 2005 and look forward to further growing their connections in Bismarck community.
We have been a franchise with Pizza Ranch for 13 years, and we couldn't be prouder to be a part of such an amazing company. We've always loved what Pizza Ranch stands for – the services, quality of the food, and the FunZone is fantastic.

Kyle and Vicki Sedivec
The Bismarck Pizza Ranch will not only provide craveable food, but it will also provide a FunZone arcade that will be fun for all ages. The FunZone will include a variety of games, as well as a redemption prize counter with prizes big and small.
The Pizza Ranch in Bismarck offers dine-in, carry out and delivery options and will be open Monday – Saturday from 11am – 9pm. The family friendly environment features a salad bar, pizza and chicken buffet, along with its famous Cactus Bread dessert pizza. Brandon Schmidt will manage the Bismarck location.
"With God, all things are possible," Kyle and Vicki continued. "We have been praying and waiting on the Lord for this location to come to fruition and we are very excited to become a part of the community and serve our guests. To bring craveable food and a legendary experience."
About Pizza Ranch
Cultivating its mission "To give every guest a legendary experience" since its inception in 1981, Pizza Ranch connects with its communities in a way that provides bridges for friends, family and colleagues to come together. Today, Pizza Ranch is based in Orange City, Iowa and owns, operates and franchises more than 207 locations in 14 states. Consistent growth has been a Pizza Ranch staple, as the brand has become a beacon of community involvement and exceptional food. The Pizza Ranch buffet features legendary pizzas, crispy ranch chicken, salads and desserts, and is delivered with an unmatched service quality. For more information about Pizza Ranch, visit PizzaRanch.com.