SUMMER OF CHICKEN
On our buffet or on the go, there's no better time than summer to enjoy The Country's Best Chicken®. Crispy on the outside, juicy on the inside, and perfect for all your summer needs. How do we know? It's Carl tested and Chief Buffet Officer approved. Watch the video for proof.
EAT IT DIP IT SAUCE IT TOSS IT
There are more ways to enjoy our chicken than you can shake a drumstick at. Fried chicken, traditional wings, boneless wings, chicken fries*, chicken salads*, chicken pizzas. Longer summer days just mean more time for chicken.
*Participating Locations

CHICKEN AND A MOVIE
Nothing says summer like blockbuster movies and a box of The Country's Best Chicken. Whether it's at the drive-in theater, movies in the park or family movie night, it's time chicken and movie became a thing. Don't know what to watch.

Here are a few ideas...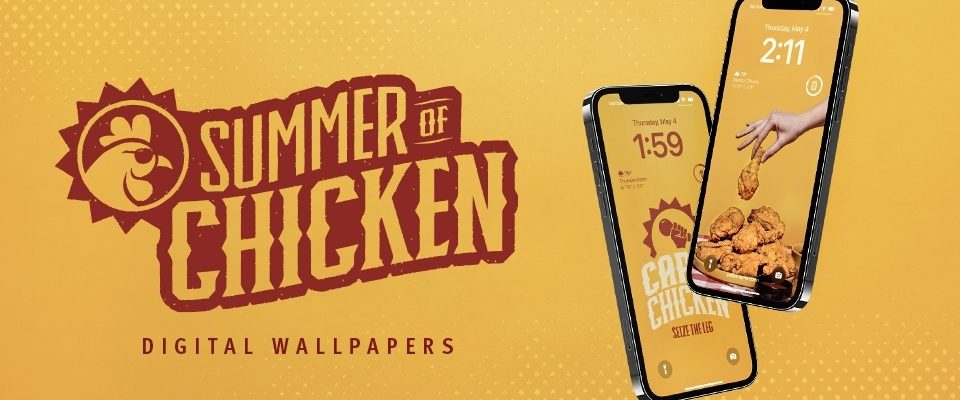 DIGITAL CHICKEN
We understand you can't eat chicken all day every day this summer. That's why we created Summer of Chicken wallpapers. Download them for your phone and computer so you can at least look at our chicken when you can't be eating it.
CHICKEN CHECKLIST
We've talked about a lot of ways to enjoy chicken this summer, but we have even more ideas to share. So, we made a little video with some extra suggestions. Because, let's face it, you can never have too many reasons to enjoy The Country's Best Chicken.