Wednesday Stories of Impact – Supporting Schools in Ethiopia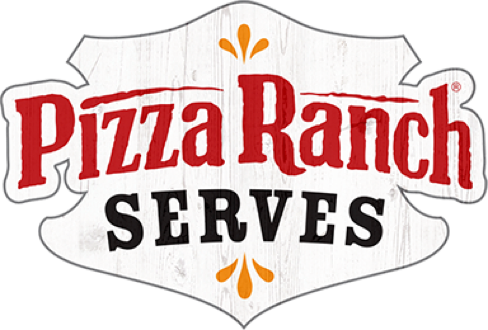 So whether you eat or drink or whatever you do, do it all for the glory of God.
— 1 Corinthians 10:31
Wednesday Stories of Impact
October 12, 2022
At Pizza Ranch we work hard to live out our vision – to glorify God by positively impacting the world. One way Pizza Ranch seeks to put this vision into action is through our coffee program with Tesfa Foundation. Pizza Ranch sources all its' coffee through Tesfa Foundation to fund education for students at 3 different schools in Ethiopia. Tesfa Foundation began back in 2004 and has been partnered with Pizza Ranch since 2013.
Tesfa Foundation has 3 schools – two Kindergarten Schools (each with 3 different grades & students ranging from 3-7 years old) and one K-5th Grade School. Through these 3 schools, Tesfa Foundation is supporting and teaching a total of 800 students. The school year in Ethiopia runs from October – June/July. The students attend school from morning until noon Monday – Friday. The students spend the morning in classes and are fed a meal before they return home in the afternoon to assist with their family with farm work and/or chores.
2022 had been an exciting year for the Tesfa Foundation Schools. At the graduation ceremony for the Azedebo Kindergarten School this past summer, government officials attended and announced that the school would become the new standard for education in Ethiopia. The Azedebo Kindergarten School also received the Gold Medal Honor for their exemplar efforts in educating the future leaders of Ethiopia. The K-5th School in Kololo is also experiencing some excitement as 2022 is the first year they are added 5th grade. Previously only a k-4th school, Kololo Tesfa School is eager for the opportunity to continue investing and teaching their older students who are so eager to learn.

It is amazing to see how God has blessed the work of Tesfa Foundation in Ethiopia. If you would like to learn about these schools, you can check out their website at tesfa.org or you can find them on Facebook as "The Tesfa Foundation". You can donate through a link on their website and you can also support the schools by lifting them up in prayer. Some specific prayer requests for the schools:
-The transition at the Kololo School as they add 5th grade this year. Pray for all the teachers and the students as they make this exciting adjustment
-The students' minds as the continue to develop and express a strong desire to learn
-That the students are well-nourished. Some of the students come from very impoverished areas and struggle to find meals outside the one they are served at school.
Photos are courtesy of Tesfa Foundation Website & Facebook Page.