Wednesday Story of Impact- Kingdom Cards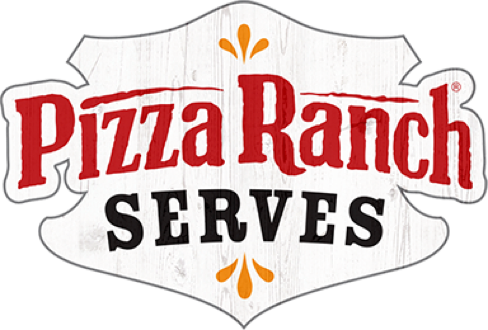 So whether you eat or drink or whatever you do, do it all for the glory of God.
— 1 Corinthians 10:31
January 29, 2020
One Pizza Ranch franchise location has taken it upon themselves to help out Christian leaders who are working to make disciples of Christ. The names and specific location of this Pizza Ranch will remain anonymous.
Kingdom Cards are designed to provide a complementary lunch for two people for a specific amount of uses. The goal of the Kingdom Card program is to provide people in Christian leadership roles an opportunity to schedule a lunch meeting with another person for one-on-one disciple making meetings. In many situations, Christian leaders (Pastors, Volunteers, etc.) don't have the salary or budget to conduct these types of meetings on their own, yet most would say that it's more effective to meet with someone at a restaurant or coffee shop than at a church building. That is where this specific Pizza Ranch location steps in.
They don't charge any money for the Kingdom Card. They meet with the individual who will be receiving and using the card to ensure the right motives are present. Once that process is complete and approved they give the recipient the card for free. This is such a great example of "walking the walk". The business owner is choosing to give away free meals to members of their local community so that Christian discipleship can take place.
Here is a couple comments from the recipient of the card to the Pizza Ranch franchisee:
I want to share with you how greatly this kingdom card has impacted my life and the lives of those whom I have eaten with because I am not sure how else to thank you! I was given the card because of my role with the youth and involvement elsewhere in the church. I do quite a bit of meeting with people. My job is through A discipleship school ministry that is a non-profit and all staff have to raise their own salary via friends and family. My family and I live on a pretty tight budget and probably 90% of my meetings I have people came out of pocket and we were willing to front the money because we have seen God time and again provide for us financially. This kingdom card had quite literally changed my ability to meet with people and how often. It has been incredibly humbling to see God open up the doors of Pizza Ranch in order to further His kingdom and (Franchisee name), I can't say thank you enough for what this has been and meant to me! Thank you again.