Wednesday Story of Impact - SF West Awarded at Banquet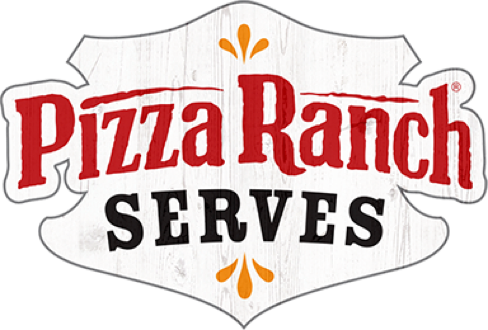 So whether you eat or drink or whatever you do, do it all for the glory of God.
— 1 Corinthians 10:31
October 14, 2020
Pizza Ranch Inc. awarded its annual Community Impact Award to Todd & Patty Pharis, Mark Moeller, Michael Pharis of the Sioux Falls (41st) Pizza Ranch at the company's 2020 Awards Banquet held in Arnolds Park, IA September 21st.
The Community Impact Award recognizes a franchisee or Ranch that has made a positive impact in their community and lives out the Pizza Ranch Vision, "To Glorify God by Positively Impacting the World."
Todd, Patty, Mark, and Michael were awarded $1,000 for receiving the Community Impact Award to donate to a local charity of their choosing. The donation will go to Feeding South Dakota, Sioux Falls office.
On September 10, 2019, the city of Sioux Falls was hit with several tornadoes that affected the entire community, including destroying the Sioux Falls West location. Despite the adversity, the team at Sioux Falls West found ways to serve their community.
The team at Sioux Falls West donated food and service to the Gospel Mission, volunteered at Feeding South Dakota to prepare Thanksgiving dinners to those in need, as well as filling over 3,000 backpacks with meals for local school children. The team also held a blood drive that helped save over 75 people, and partnered with HOM Furniture to donate over 100 chicken dinners to their local healthcare workers at Sanford Hospital.