Friday Devotion - The Genuine Love of a Father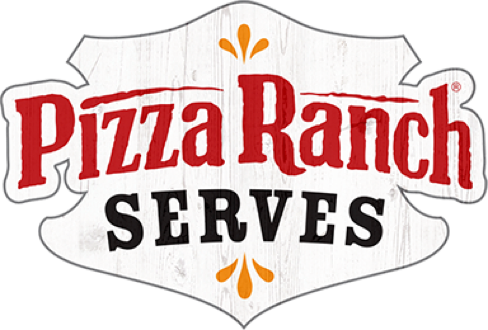 So whether you eat or drink or whatever you do, do it all for the glory of God.
— 1 Corinthians 10:31
August 18, 2017
Service from the Heart is our focus for this week, and when I saw it posted on the Pizza Ranch News on Monday I was struck by the last sentence of the description, "But above all, it's providing the genuine warmth and love you've come to expect from family".
When reflecting on Service from the Heart and genuine love from family I was brought back to a time when my Dad showed this kind of love and genuine care for me as his son.  It was the last game of my junior year football season, where we had battled to a 20-20 tie at the end of regulation with our conference rival Sioux Valley.  I had been hit hard the whole game and the wind chill was sub-zero.  We won the game in a hotly contested overtime, but I was unable to get up off the field and walk to the locker room due to my injuries.  Following is my experience of what happened at that point in my life with my Dad:
"As I sat in the end zone with my coaches and teammates around me I looked across the field toward our sideline.  It was like the sea of players and coaches split like the Red Sea and I saw my Dad walking across the field toward me.  His eyes were fixed on me.  He knew what I had endured that night, and he walked right up to me without taking his eyes off me.  He picked me up off the frozen field and carried me to our locker room.  He said very few words as he carried me, but I have never felt more loved than I felt that night.  Certainly, my Dad was proud of me and was concerned for my health, but I could tell it had nothing to do with winning the game.  I was his son, and he loved me.  And he showed it in his actions more than his words.  He carried me when I needed him."
In Luke 11:11-13 Jesus talks about this kind of love that our earthly fathers naturally show us.  It is in us to love our children.  But even more great is our heavenly Father's love for us.  Jesus instructs us to pray that our Father in heaven will give us his Holy Spirit He promises that He will give us his Spirit when we ask!
11 "You fathers—if your children ask for a fish, do you give them a snake instead? 12 Or if they ask for an egg, do you give them a scorpion? Of course not! 13 So if you sinful people know how to give good gifts to your children, how much more will your heavenly Father give the Holy Spirit to those who ask him."