Wednesday Stories of Impact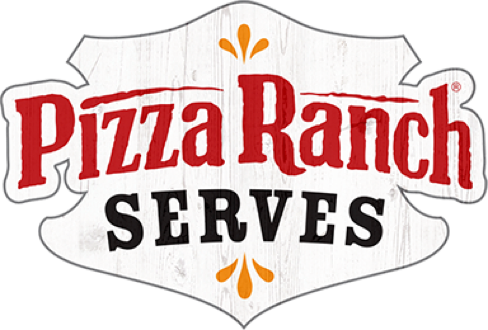 So whether you eat or drink or whatever you do, do it all for the glory of God.
— 1 Corinthians 10:31
January 22, 2020
Our 12 Days of Pizza has a huge impact on our communities, and here's a deeper dive into one of those stories:
Tony Powers, our General Manager in Dubuque, has taken the meaning of Christmas to a whole new level in the Dubuque area for 2019. Stepping into his General Manager position at the start of 2019, Tony was inspired by the 12 Days of Pizza, following it up with the thought "I want to go bigger." And bigger he went! Tony opted in to the 12 Days of Pizza program and also started creating a 12 Days of Giving through the restaurant. His goal was to feed 300 hundred and get donations of toys coming in for those who needed that extra support during the holiday season. He started fundraising and booked radio slots to start advertising. Tony's idea was big, but God opened a door to make it even bigger!
While Tony was working on his 12 Days of Giving project, Resources Unite in Dubuque was working on their Christmas outreach for the year 2019. It just so happened that Resources Unite was wondering how they could also feed all of the people they were donating presents to while Tony was wondering how he could reach even more people. Partnering together became the perfect solution! Resources Unite handed out Christmas lists for those in need to the those in the community of Dubuque willing to donate. These gifts were to be handed out at Five Flags Center on December 23rd and Pizza Ranch would donate pizza-by-the-slice when the gifts were getting picked up. In addition, St. Stephen's Food Bank would be handing out bags of groceries for the families to take home, along with the thousands of new socks, many coats, hats, and other cold gear that Resources Unite had been gathering throughout the season.
Tony and the Pizza Ranch team definitely made an impact in the Dubuque community this year. Opting into the 12 Days of Pizza program, Tony partnered with St. Marks Community Center, providing 83 families with meals over Christmas break. He also experienced a one-of-kind shopping experience when the Dubuque Pizza Ranch personally sponsored 51 kids (affecting 19 families) who all had their own personalized Christmas wish list. (Don't forget about wrapping all of those gifts too!) They were able to sponsor all of these kids using the money they raised for the 12 Days of Giving they were planning on doing. Tony had also booked many radio slots for his 12 Days of Giving that he then used to promote the Resource Unite event. All of this work came to a great celebration on December 23rd, as 1,026 kids were able to pick up their Christmas presents, eat a hot slice of pizza, pick up socks, and take a bag of groceries home. What a GREAT way to do Christmas Dubuque Pizza Ranch!
Sponsors to be recognized for their part in the December 23rd event:
Resources Unite – organizing event, organizing obtaining presents, gifting socks and winter gear
Pizza Ranch – pizza-by-the-slice, advertising partner
Coca Cola – donating fountain pop
Jumble Coffee – donating coffee
St. Stephen's Food Bank – handing out bags of groceries
Toys for Tots – allocating 15-20 boxes of toys
Dubuque Firefighters – brought gifts to center and sorted them
Sponsors – all who donated gifts
Volunteers – all who donated time