Wednesday Stories of Impact – Community Engagement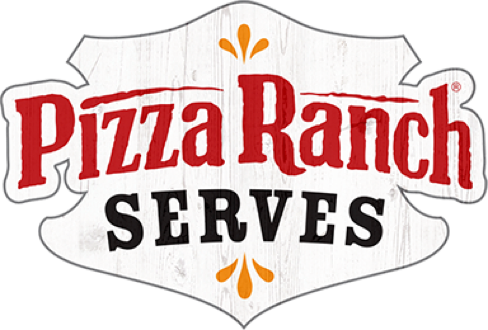 So whether you eat or drink or whatever you do, do it all for the glory of God.
— 1 Corinthians 10:31
Wednesday Stories of Impact
February 2, 2022
At Pizza Ranch we follow 6 "Key Business Drivers" which are methods by which we strive for and measure success. One of these key business drivers is "community engagement". Pizza Ranch is blessed to be a part of so many towns across 14 different states. We encourage our restaurants and team members to be involved with communities we serve.
There are several ways that our stores like to get involved and show support to local groups. One of those ways is by hosting Community Impact Nights where a portion of sales and all tips that are generated are given to a specific group/cause. This can be everything from local clubs and church groups, to helping with raising support for individuals and families going through medical hardships. Click here to hear more about a recent Community Impact Night hosted by Sioux Falls West to support Prairie Dog Search and Rescue.
Another way our locations like to get involved is helping with fundraisers for local groups. Akron Pizza Ranch has partnered with their local high schools to help them fundraise for their after-prom by selling Bake@Home Pizzas. You can learn more about that fundraiser by clicking here. Akron also partnered with the AW Speech Department to fundraise with Bake@Home Pizzas.
Pizza Ranch is so grateful for the opportunity to be a part of so many communities. We are always eager to do what we can to live out our vision – "to glorify God by positively impacting the world"
(to learn more about fundraising opportunities with Pizza Ranch, reach out to your local restaurant or click here)