Wednesday Stories of Impact - Make-A-Wish & the Waukesha Pizza Ranch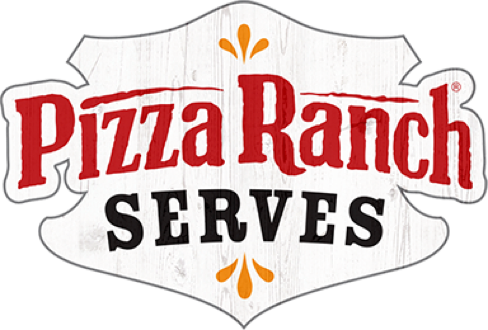 So whether you eat or drink or whatever you do, do it all for the glory of God.
— 1 Corinthians 10:31
Wednesday Stories of Impact
February 22, 2023
Early in 2023 a "Make-A-Wish" agent reached out to Waukesha Pizza Ranch, Dale Anderson took the call and booked a community room.
6-year-old Lydia had been fighting leukemia for 3 years. Her wish was to have a boat for her family. When asked if she would like to get the keys to her boat in a formal celebration in a certain location the family said, "Pizza Ranch."
Waukesha Pizza Ranch in turn followed up and created a plan to make this "WISH" as grand as possible. Waukesha PR reached out to local partners and transformed the Community Room into an amazing beachside experience. Community partners Outskirts Theatre, Swimtastic Swim School, Pressed Metal, and Bridge Church, joined Pizza Ranch in a true testimony of what it means to "Glorify God by Positively Impacting the World."
Outskirts Theatre artistic director Ryan Rehak took time out of his schedule to create a momentary escape for Captain Lydia. He spent hours finding the perfect elements of design. He hung lights, drapes, laid floor covering, and even hired actors to stand in as sailors to make the evening special.
A member of Pressed Metal Corp in Waukesha who wished to remain anonymous provided a wooden dock.
Michelle Posey owner of Swimtastic Swim School gave 6 months of free swim lessons which marketing coordinator Alyiah Aziz-White presented to Lydia.
Pizza Ranch team member Heather Zappa personalized an apron and chef hat for Chef Lydia which she wore in her private tour of the kitchen. She even made her own personal (Bacon and Black Olive) pizza!!!
Bridge Church (the home church of Lydia and her family) provided overhead lighting and Pastor Todd Pope was in attendance to pray a blessing over their meal and family.
This was a true testimony to how the Waukesha Community comes together in times of need.
The greatest gift of all was that 4 days before this event Lydia "Rang the Bell" signifying she is officially Cancer Free!
God Bless Captain/Chef Lydia.