Wednesday Story of Impact - Good Fruit in Action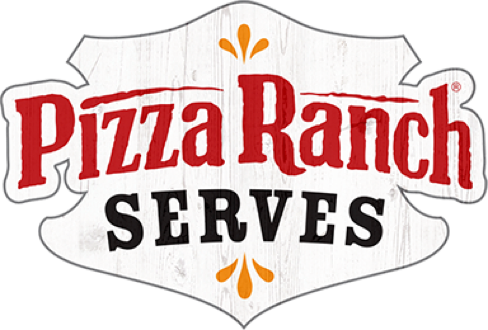 So whether you eat or drink or whatever you do, do it all for the glory of God.
— 1 Corinthians 10:31
Wednesday Stories of Impact
March 2, 2022
Our Story of Impact today comes to us from the Marion, Iowa Pizza Ranch. A special lady name Rodena Frank (or Ro as she's called by her family and friends) works the dish room at this restaurant. What makes her story so powerful is that Ro was deaf from birth and started to have vision issues at the age of 10, which eventually lead to her becoming totally blind (Usher Syndrome).
Ro originally started working at the Marion Pizza Ranch a few years ago when it was under previous management. Once Brandon Pratt bought it out and re-located the restaurant, Ro continued with the new team. On days that she works, her husband will drive her to the restaurant and walk her to the front door. Ro heads to the front counter where she waits for a fellow team member to touch her hand – the "greenlight" for her to head back to the dish room. If you watch the video link below, you'll see that Ro knows exactly where to go and gets right to work.
Ro's story serves as an encouragement to others like her in that there's hope for having a family, work and finding your purpose in a world where the odds are against you. The fruit of her life clearly demonstrate patience, goodness and kindness. We're thankful for the example that Ro sets with the fruit of her life!
https://www.facebook.com/iowapbs/videos/228017849243776/

Photo credit: Marek Studzinski via Unsplash