Wednesday Story of Impact - Green Bay, WI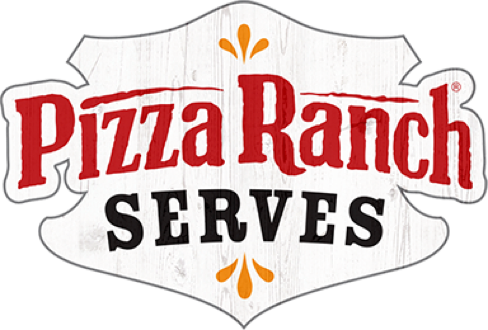 So whether you eat or drink or whatever you do, do it all for the glory of God.
— 1 Corinthians 10:31
Wednesday Stories of Impact
May 1, 2019
We have a special story today from Sami, one of our managers in Green Bay, WI.
Gracen and his family have been coming to the Green Bay East Pizza Ranch location for years and we always remember them when they come in because they are some of the nicest people we know. They typically came in for birthday celebrations because their kids, especially Gracen, loved the Pizza Ranch birthday song we sing. It made him smile so big when we would sing, even if it was for his siblings' birthdays. Unfortunately, Gracen was born prematurely and had many difficulties from the beginning.
At one month old, Gracen had an ultrasound on his brain and was diagnosed with PVL which is a brain injury from lack of oxygen; the doctors told them that he had a pretty good chance of developing Cerebral Palsy and they began to notice the signs around 3 months. He was diagnosed at 5 1/2 months with CP. Gracen was a happy boy and always enjoyed the little things in life. He brought so much joy to his family and to us at Pizza Ranch the few times we were in his presence.
Gracen was almost 5 years old when he became pretty sick. He was taken to the doctor and they discovered Gracen had a collapsed lung and respiratory failure. Hospice had now come alongside them on their journey. Sadly, Gracen passed on January 8th, 2019.
Gracen's family had a meal here at Pizza Ranch in January after his funeral and decided they wanted to celebrate his birthday here as well in his remembrance. They made a reservation for April 14th, which would have been Gracen's 5th birthday. One of our Managers, Megan, was working on the day of the funeral when they came in and she was heartbroken to hear about Gracen's passing. Megan wanted to do something special for the family and for Gracen when they came in for his birthday. Megan went out and bought so many stuffed animals (Gracen's "Care" Bears--the family is collecting stuffed animals to give to other sick children in hospitals to celebrate Gracen's memorial birthday month) and made a giant birthday card for Gracen featuring our famous Pizza Ranch birthday song. She set these up in the party rooms before the family got here. They family was touched, and so were the other staff members and managers (this is why I am emailing you 😊). Gracen's family requested that we come in to sing the birthday song for Gracen and we were so happy to sing for him, it brought tears to many eyes, but we know Gracen was enjoying the song from above.
Gracen's family wrote on the Gracen's Journey of Hope Facebook Page after his birthday and remembrance celebration at Pizza Ranch:
"What a wonderful way to celebrate Gracen's birthday, we filled up the whole back two rooms at Pizza Ranch to celebrate. Friends, family, cake, amazing food, and the all most famous birthday song was sang with tears. A cake was made in remembrance of the superhero he was as well as his favorite farm animals and the Gracen Shark song we sang to him all the time. His siblings got a special gift! A starter scrapbook and collage frame with pictures and a special note from Gracen. A special surprise from the Pizza Ranch crew of a beautiful birthday card and a beautiful display of some of the stuffed animals collected so far for Gracen's "Care" Bears teddy bear drive. So many that showed up to show their love and support for Gracen and our family! Also his amazing shirt was turned into a pillow for us!!! After we went to the cemetery and each of the kids let go of one of the seven orange balloons in hopes it would reach Gracen in heaven. Thank you to everyone who came out celebrate this day with us. I'm glad we didn't have to do this hard day alone."
Thank you for letting us share this story with you, it has touched many of our hearts and we are hoping it will touch others as well.