Friday Devotional - Jesus in 1 & 2 Chronicles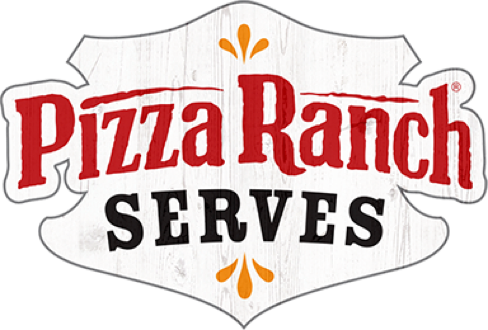 So whether you eat or drink or whatever you do, do it all for the glory of God.
— 1 Corinthians 10:31
Friday Devotional
July 17, 2020
What if you had the job of communicating Pizza Ranch's history? Its leaders, struggles, events, economic cycles, etc. ? What if you had to do that for our nation? Oh, and it needs to start at the beginning of all mankind?
1 & 2 Chronicles contains that kind of detail for the history of Israel. It's the last book of the Hebrew Old Testament. Many modern readers skip this book when they find that it repeats much of the material from 1-2 Samuel and 1-2 Kings. But just like the gospels of Matthew, Mark, Luke and John offer a different perspective on the life of Jesus, so does 1-2 Chronicles offers a different perspective in regards to Israel's history.
1 & 2 Samuel showed how the people wanted an earthly King like the nations around them. In other words, God was rejected as the true King. These human kings will ultimately show how imperfect they are compared to God. The Books pointed to how someday God would bring a perfect King, his name would be Jesus. God wants us to claim Him as the true King of our lives.
1 & 2 Kings showed how the societies around us can drag us down if we're not looking to God, but that God's faithfulness to His promises will prevail through it all. The Books showed us how we're a part of those promises. And, how mercy and grace would be extended to us through Jesus.
So then when we look at 1 & 2 Chronicles, what do they tell us? Like the others, they give a historical look at Israel…they talk of King David and Solomon. But what really sets it apart, is that it begins with a very detailed genealogy. This genealogy is not a haphazard collections of records. Rather, it represents a very specific and detailed look into God's ultimate plan. The genealogy gives attention to all the tribes of Israel, but clearly focuses on two tribes: The tribe of Judah (1 Chronicles 2:3-4:23) and the tribe of Levi (1 Chronicles 6:1-8). They focus on these tribes because one identified the royal line of Israel, and the second identified the priestly line of Israel. The genealogies found later in Matthew and Luke continue what Chronicles started: Jesus, is that true King (Romans 1:3; 2 Timothy 2:8; Revelation 19:16) and true priest (Hebrews 4:14; 5:5-6; 8:1) for God's people
1 & 2 Chronicles teach us to have an unshakeable faith knowing that God will fulfill all of His covenant promises. That Jesus will come and restore all things as our ultimate King and Priest.