Wednesday Stories of Impact - Harlan, IA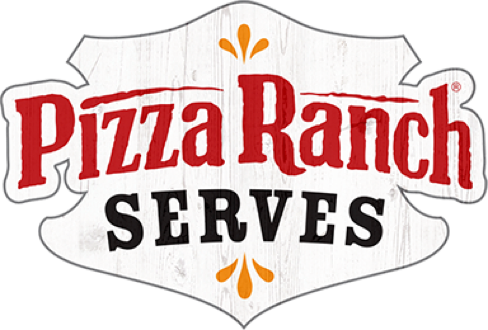 So whether you eat or drink or whatever you do, do it all for the glory of God.
— 1 Corinthians 10:31
Wednesday Stories of Impact
January 23, 2019
Today we want to share with you comments left by a guest about our Pizza Ranch in Harlan, IA.
"Good morning! We are a little delayed in sending this praise to you as life has gotten pretty hectic since the passing of a loved one. I wanted to take a moment to recognize our local Pizza Ranch in Harlan, Iowa managed/part-owned by Jackie Cote. My husband's father passed away in December and he comes from a very large family. We had many family members come for the visitation/funeral and we wondered how we were going to accommodate feeding them. We thought of all of our local establishments in town and no restaurants were open late enough to serve dinner after the visitation service.
We took a shot at calling Jackie as she always seems willing to serve. We mentioned that we had potentially 100 people that would need to be fed after the wake, which ended at 8pm. Typically, the buffet in Harlan ends at that time. When we called Jackie with our special request to have a buffet open for our family, she did not hesitate and happily obliged! We had a wonderful, hot, fresh buffet with a delightful waitstaff!
We ended up serving 93 people and didn't feel rushed for them to close. We enjoyed visiting and reflecting on the life of a great man until around 10pm and truly are so impressed by Jackie and her Harlan Pizza Ranch location!!!! Our family has always been a Pizza Ranch family, often gathering there in many different locations around the midwest. We love the large community rooms that can accommodate our groups. We had so many of them comment, WOW! We have always loved this chain, but this location is truly special! I just wanted to let you know what a fantastic job they are doing in Harlan as so many times these efforts happen but are never acknowledged or mentioned. They should be recognized and commended for their efforts as they went ABOVE AND BEYOND what is expected. THANK YOU for being a wonderful family restaurant!"
PS- She even was a genuine soul when she participated in a long-time family tradition of wearing red socks on Saturday, in memory of our family member. She's truly a caring individual!