Wednesday Stories of Impact - Service From the Heart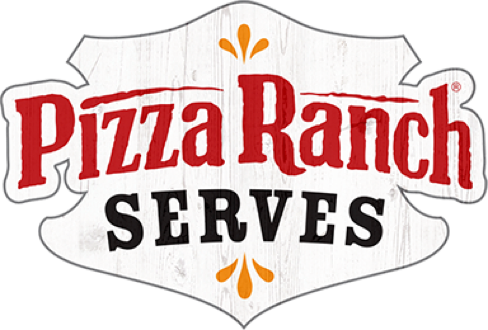 So whether you eat or drink or whatever you do, do it all for the glory of God.
— 1 Corinthians 10:31
Wednesday Stories of Impact
November 17, 2021
At Pizza Ranch, we have 6 Key Business Drivers and we hold all of them with equal importance. That said, we celebrate when our restaurants do any one of these extraordinarily well.
About a month ago, the Wichita, KS Pizza Ranch really did an amazing job of executing the KBD "Service From the Heart." The guest posted the below heartfelt Facebook post after her visit:
"We were at Pizza Ranch on Friday afternoon, 1st time there and we were very late almost to close. Because it was so late, they asked us right away what kind of pizza we wanted then they brought it to us. My husband is handicapped and one of the girls did his plates for him and brought them to the table. She made him a lovely plate.
I can really see what the hype is about on both the pizza and the chicken – it was seriously good chicken and I am VERY VERY picky when it comes to chicken. The young manager realized my husband didn't have a drink yet so went and made him two drinks. They made us two desserts as I was disappointed in what was left when I went to look! Honestly the service was out of this world!
The kids were tying to clean, yet stayed away from our area. They were taking turns doing breaks I think and yet kept asking what they could bring my husband. Then after everything else they helped me get him to and into the car! Bravo Pizza Ranch."
The Wichita Team did an amazing job of "perceiving and meeting our guests' needs and desires before they need to ask" and "providing the genuine warmth and love you've come to expect from family."
Thanks for the practical reminder of how we can serve our guests every day and that the little things, like helping guests get their drinks, really make a lasting impact – not only for your restaurant, but for God's Kingdom as well.