Wednesday - Story of Impact - Generosity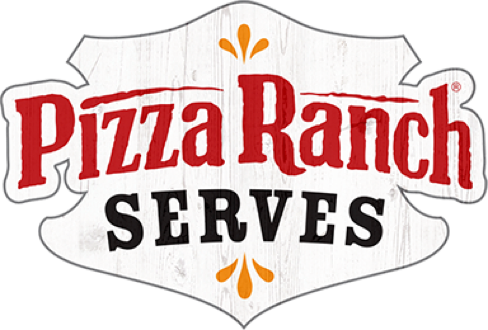 So whether you eat or drink or whatever you do, do it all for the glory of God.
— 1 Corinthians 10:31
Wednesday Stories of Impact
September 25, 2019
Wednesday – Story of Impact – Generosity Lived Out
In July Pizza Ranch welcomed a new location and several new team members to the PR Family. The new location was in Bismarck, ND. Prior to opening there was so much going on. Lots of intense training and last-minute preparations. Our training team did some fun activities and team members earned "stars" for tasks they learned and completed. The stars were converted to raffle tickets that could be used for a chance to win prizes! When it came time for the prizes, we had some amazing team members that used this opportunity to bless some of their new co-workers.
Story #1 – Generosity Passed On
Ty (center) and Shawnna (left) both wanted to give some of their "stars" to Kathleen (right) who was new and didn't yet have any stars of her own. Once Kathleen had earned some of her own stars, she generously passed on some starts to another new team member.
Story #2 – Generosity is Ageless
Mike's name was drawn as the winner of one of the prizes. The prize was a speaker that one of the younger team members wanted. Upon winning the speaker, here's what Mike said, "I already won…so….let me see…..I don't know you very well and we work together, so, here you go" and he handed her the speaker. She was so excited.
Openings are exhilarating, but also exhausting. Some many different emotions over a few days. These moments of giving were impactful for all those around and helped set the tone for how this team was quickly bonding together.
Anyone of these fine folks could have easily kept the stars and prizes for themselves, but they chose to do something different. And in that moment, they blessed someone else with their generosity. Way to go Bismarck team! Thanks for your "Service from the Heart" actions.