Wednesday Story of Impact - Morris, MN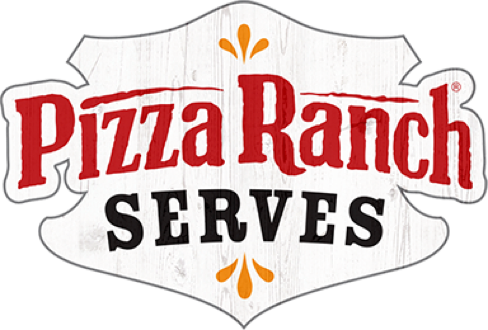 So whether you eat or drink or whatever you do, do it all for the glory of God.
— 1 Corinthians 10:31
May 18, 2022
Rob and Mel Lucus own the Pizza Ranch in Morris, MN. Pizza Ranch is blessed and thankful to have such caring, genuine, and community-focused people owning a Pizza Ranch Restaurant. When I interviewed Rob for this blog post, he said "Pizza Ranch is all about community. It is at the center of the fabric of the entire business model. Without community, you're just another restaurant in a sea of competition."
Here are a few ways that Rob and Mel Lucus of Pizza Ranch Morris, MN recently worked with community members to help out.
On Monday, April 4th they conducted a Community Impact Night gathering at their restaurant to help raise funds for a family that for unbelievable circumstances had to spend a lot of time in Minneapolis hospitals and hotels due to injuries their two-month old baby had sustained. Rob and Mel partnered with the community, and between what the community offered the family and what Rob and Mel donated to the family they were able to raise over $4,000 to gift to the family in need. This happened because so many members of the community came to the restaurant and poured out love, prayers, and financial support to the family. Thankfully, and by God's grace the child is now fully recovered and healed. And because of Rob and Mel Lucas, Pizza Ranch was able to help facilitate and play a role in that entire effort.
On Sunday, April 24th the conducted another Community Impact Night for a family that has a young son diagnosed with cancer. Once again, Rob and Mel connected with the local churches and community members to help raise awareness and funds to offset costs for this young family. And again, the people of Morris, MN poured out all day and night to support this family. They came to the Pizza Ranch with love, community-minded love, prayers, volunteerism, and financial support. And with the donations from the community as well as Rob and Mel Lucus, they were able to gift that family over $7,000 in financial support for their hardships.
During terrible rain storms and 80mph winds that knocked out power in their town in early May, Rob said "we helped people bail water out of their sump pits in their basements so that their homes wouldn't flood."
To Rob and Mel Lucus: thank you very much for being such wonderful representatives of the Pizza Ranch brand.