Wednesday Story of Impact - From Tragedy, comes Hope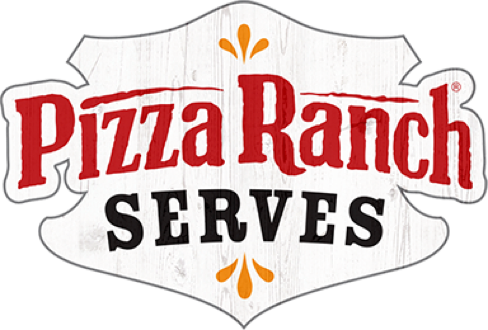 So whether you eat or drink or whatever you do, do it all for the glory of God.
— 1 Corinthians 10:31
Wednesday Stories of Impact
July 31, 2019
A story from Rob at the Morris, MN Pizza Ranch. Rob and his wife Mel were able to support a local family as their community grieved the unexpected loss of Casey, a young father and husband.
Rob's letter -
From Tragedy, comes hope.

So, this father was diagnosed with cancer in 2008, beat it, and it returned in 2016 and he beat it again. All reports from his doctors were positive and the cancer was in full remission. Then on Monday evening, June 24, he started to feel like he had the flu. By Tuesday he felt sick and Tuesday afternoon they took him into the doctor, they did labs and started antibiotics, but nothing was working. He was life flighted to University Hospital in the Cities, were he began to code. He coded 3 times before the doctor finally said there was nothing more he could do. His body had gone septic and shut down all his organs.
While all of this was going on, his son Jaxson was playing baseball for my team. (We were in Des Moines at Pizza Ranch National Conference). Jaxson did not know at this time that anything was happening to his dad. Did not even know he had been life flighted. He had the game of his life, including having the walk-off hit that scored the winning run for us. He was celebrating with his team, only to have his uncle come to the dugout to get him and take him to the cities with the news that would change his life forever. He made it in time to see his dad and tell him about the game, which his dad loved to hear. Just a few hours later, Casey passed.
Our team, the Pirates, all went to the church the night of visitation in uniform to support Jaxson and his family. Jaxson was really happy to see his team and we stayed for about a half hour as the team made their way through the family line. We also had "new" uniform shirts made with angel wings on the front and the saying "We have an Angel in our Outfield" and their numbers on the back. We presented the shirts to Jaxson and his family before our next game. We also had the shirts made for the whole family.
We also decided to invite the entire 6th grade class to Pizza Ranch on Sunday night, July 7, to just hang out and play XBOX and some board games. Out of 94 kids in the grade, 51 of them showed up to support and love on Jaxson. It was a wonderful time to just see them bond as a "family."
As our baseball season came to an end July 16, we as coaches began to see that each time Jaxson would step up to the plate, he would look skyward and say a little prayer to heaven. I know without a doubt, Casey was watching his son from above.
It is still very much a time to adjust as Mel and I plan to provide meals to the family during the 1st week of back to school as Danielle (Casey's wife) now will adjust to life with 4 kids in school and work. She will just need her time with her kids, and we will take care of them where we can.
The attached photo is from our last game of the season. Jaxson is in the middle row, 2nd from the left (in front of Rob, with the cap on).
Thanks for asking about the story and just writing this has brought the tears back for me too. Such a great loss. But we know there is hope in what the future holds for them.
God is in control.
Rob